I have been working so hard recently and it finally felt like it started to pay off as I was able to book us an impromptu holiday to Todber Valley Holiday Park. We've been to Parkdean parks all over the U.K. and this is another one we've now tried out! Check out some photos from our time away and what we got up to while we were there.
They have one of the best outdoor children's playgrounds we've seen!
The assault course
Squidgy's favourite part of the playground was the assault course. Despite being a little small for some of it, she gave it a good go and even made John race her round on more than one occasion!
The toddler climbing frame
Perfect for younger children, the toddler climbing frame was the perfect place for Pickle to explore. She could climb it on her own and of course enjoyed the slide (she LOVES slides!)
The children's climbing frame
Squidgy did so well on the children's climbing frame. She's usually a little bit scared of going on the bigger ones as they are often full of older children. Thanks to Todber Valley holiday park being quite quiet she was able to explore, climb and show off.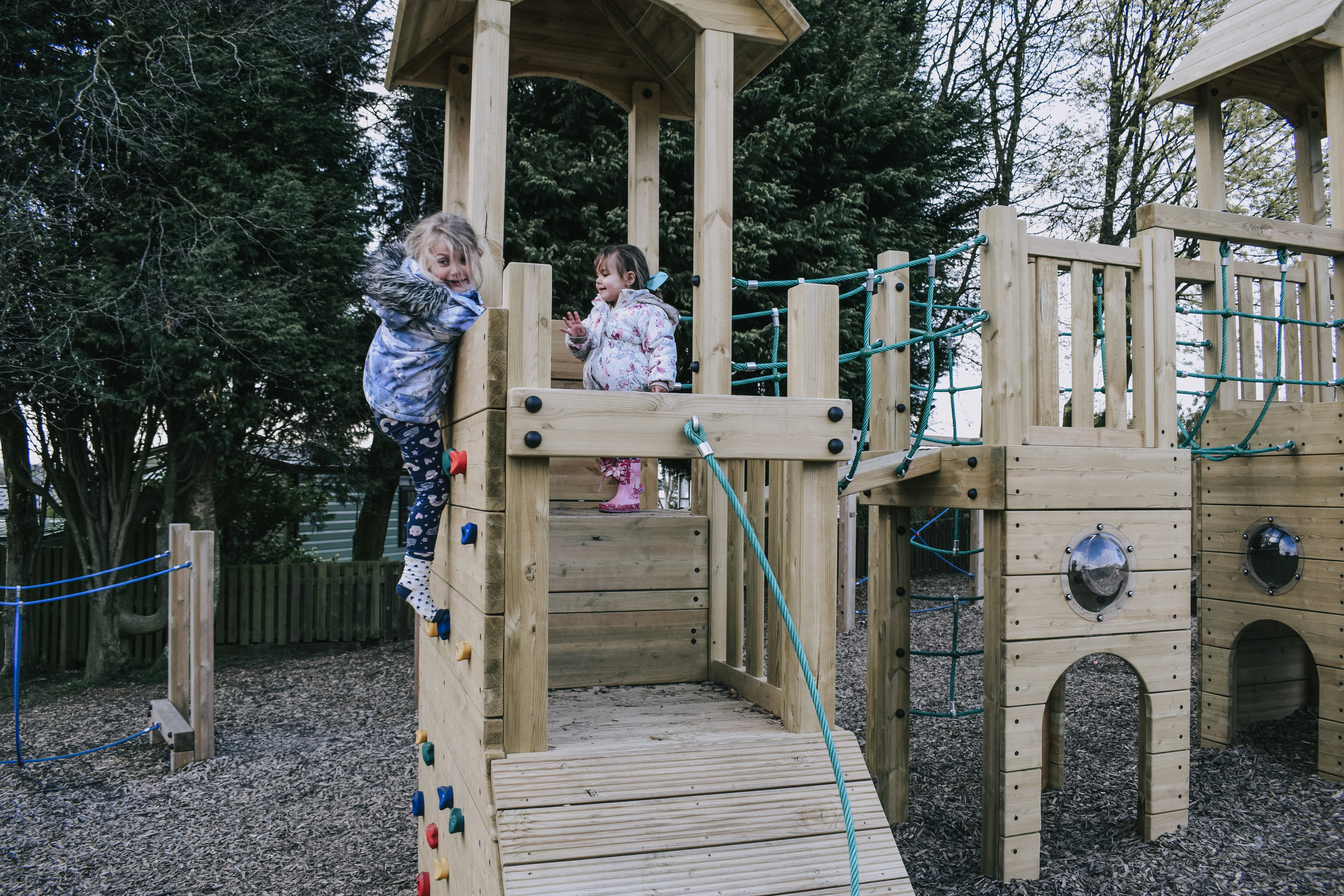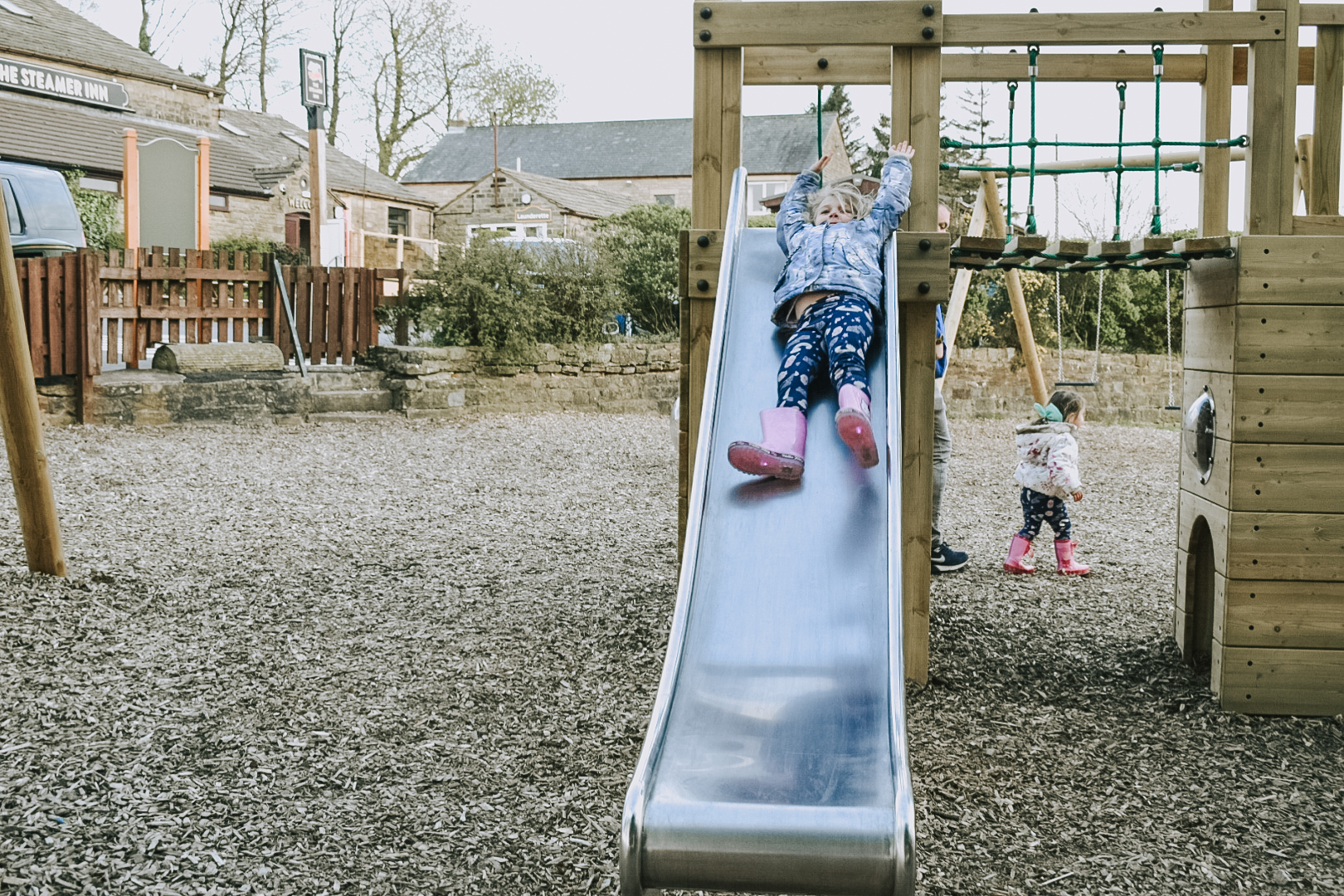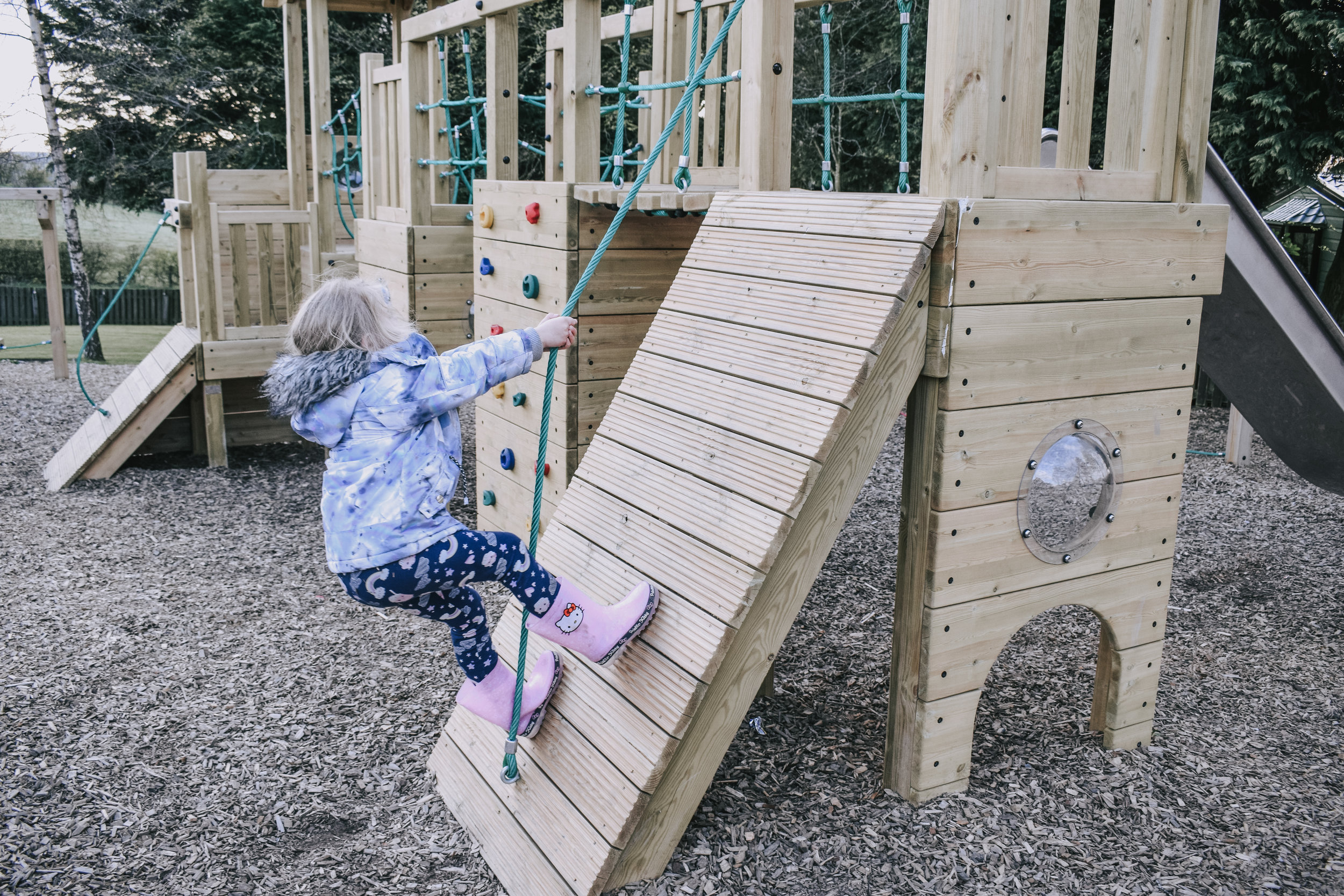 Swings for all ages
There were two baby swings and two standard swings at either end of the Todber Valley playground and everyone had a go! Pickle found it especially funny when John sat on the swing, and took great pleasure in screaming, "MY PUSH DADDY!" laughing in delight (he did use his feet to control the swing really, but shh... she thought she was doing it!)
There aren't too many facilities available on site.
If you're looking for a holiday park that w'll provide you with everything you need without having to leave the site, Todber Valley won't be for you. It did have a few places you could go though.
Have a drink, a meal or entertainment at The Steamer Inn
On our first day I had an online training session with one of my freelance clients, so it was a chance to check out The Steamer Inn.
The drinks were reasonably priced, and there were plenty of choices available from alcohol to soft drinks.

The food looked like there were plenty of options, but as The Steamer Inn was only open for a few hours a day it was hard to work out when you could actually eat there.

There was plenty of table space available, so if you did decide to eat there, you could pretty much have your pick of table.

They had a small dance floor and stage for the entertainment on nights when this was available.

It also had free wifi... perfect for anyone with poor signal or low data on their phone.
Check out the views, flora and fauna
The caravan had a booklet inside that showed you a variety of things you could do in the local area. Located in the middle of the Lancashire countryside there was plenty of outdoor fun to be had from walks to climbing trees.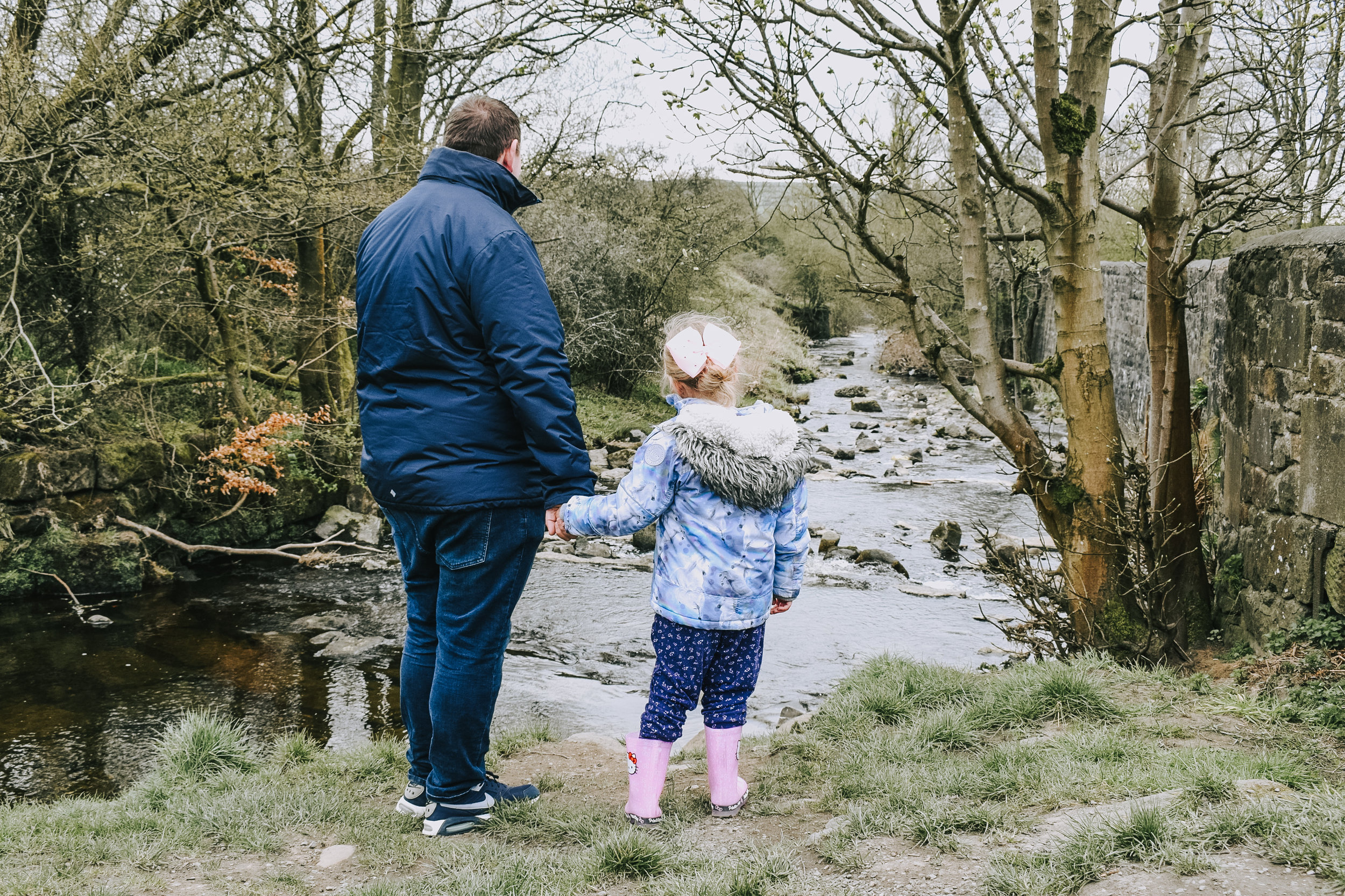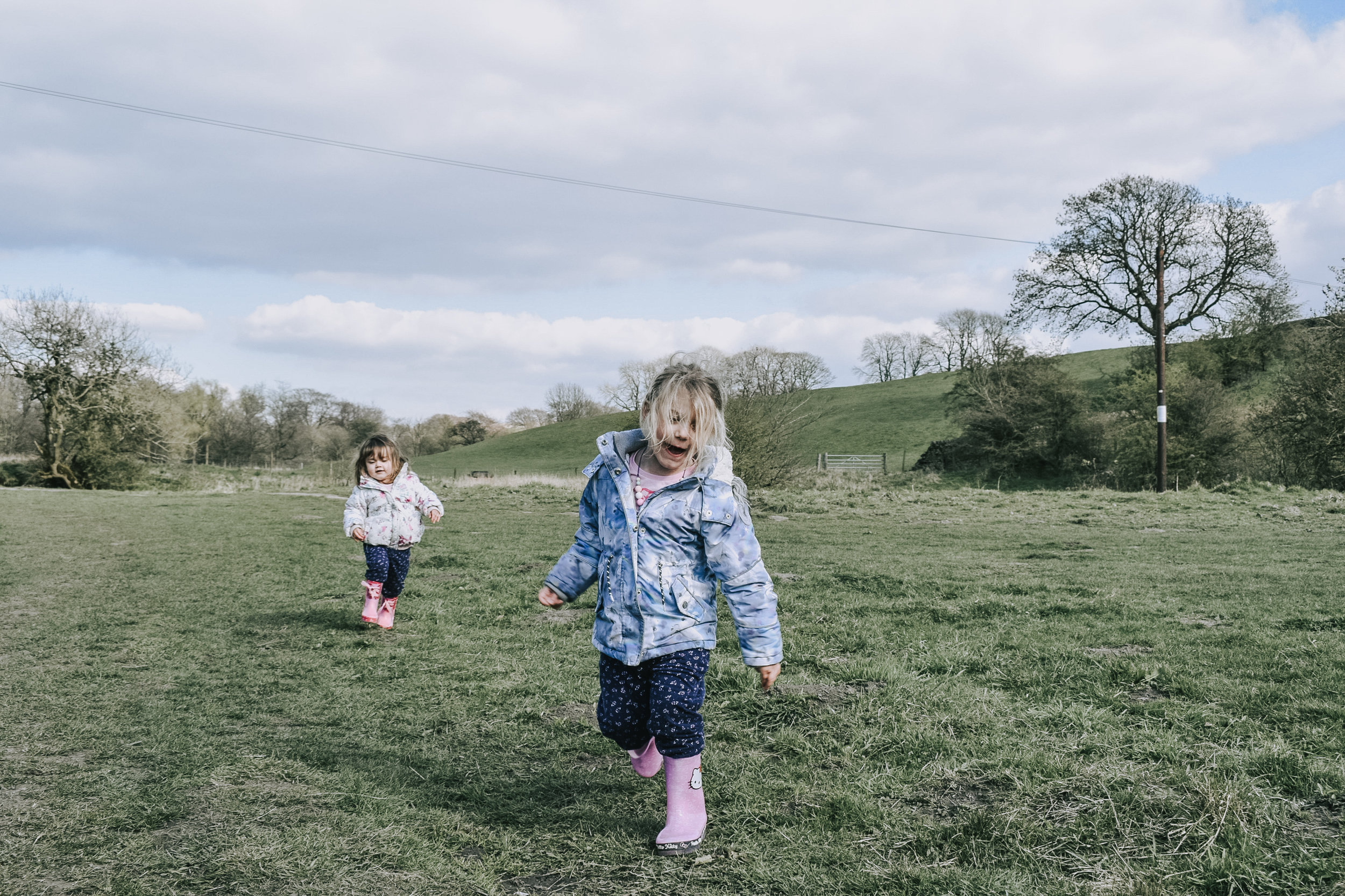 Other facilities available
Unlike every other Parkdean holiday park we have visited, Todber Valley didn't have an on site swimming pool. They did have a laundrette and small shop though, alongside The Steamer Inn.
The caravans are well spaced and perfect for families
Some holiday parks we have been too, Parkdean included, have felt a bit cramped. Caravans can be place very close together and you can hear the people next door! This isn't the case at Todber Valley, and we really enjoyed the caravan we stayed in.
Inside the caravan
I booked our holiday quite late (on the Friday before the Monday we were planning on driving up there!) so we got an absolute bargain paying less than £200 for our four night stay. The caravan we stayed in was amazing too, with a proper living room and dining area (no fitted sofas or table in the sitting room!) and so much more.
Other things that we had in our amazing caravan included:
The bedrooms were a decent size, with us in a double and the girls sharing a twin. There was a lot more storage space than I am used to, although there wasn't a mirror over the dressing table in our room, which I found a little odd!
We had a breakfast bar (I've never seen that before!) which the girls loved!

Another first for me was discovering the kitchen was also equipped with a dish washer and wine cooler.

There was a full-sized fridge-freezer, which is perfect if you're planning on self-catering rather than eating out everyday.

En-suite bathroom (in addition to the family bathroom!) Both had a toilet, mirror and large walk-in shower cubicle.
The caravan was so well equipped you could have actually lived in it as your home (albeit a minimalistic lifestyle would be required).
Outside the caravan
There was plenty of space outside the caravan to have fun with bubbles like my girls did, and even a washing line so if you need somewhere to dry clothes (or nappies!) you could do it without needing to use the dryer. The main bins were a short walk from our caravan and you are given a map to find your closest one anyway. I was a bit disappointed the bins were all general waste (we had separated our recycling!), especially as the other Parkdean holiday parks we've been too have been so on top of separating the waste.
We had such a wonderful time away at Parkdean's Toder Valley holiday park, and despite the minimal facilities it was the perfect place to take a break... just what we all needed.
For more posts about our family adventures, from UK staycations to days out for kids visit my Travel blog. If you have any questions about our visit to Parkdean's Todber Valley holiday park, feel free to ask in the comments section below.